ONTARIO CONVENTION CENTER • May 18 & 19, 2024
March 6, 2019
We had a great year at Comic Con Revolution West Palm Beach in 2019! We want to thank all of our attendees, exhibitors and guests for a wonderful and exciting weekend.
March 2, 2019
Today is day one of Comic Con Revolution West Palm Beach and we couldn't be more excited! If you pre purchased tickets you can get on the show floor one hour early (9am). All other customers get access starting at 10am today.
Show hours for both days are as follows:
Saturday: 10:00am (9:00a w/ advance ticket purchase) to 6:00pm
Sunday: 11:00am (10:00a w/ advance ticket purchase) to 5:00pm
If you didn't purchase tickets yet don't worry, we have tickets available box office at the front office still.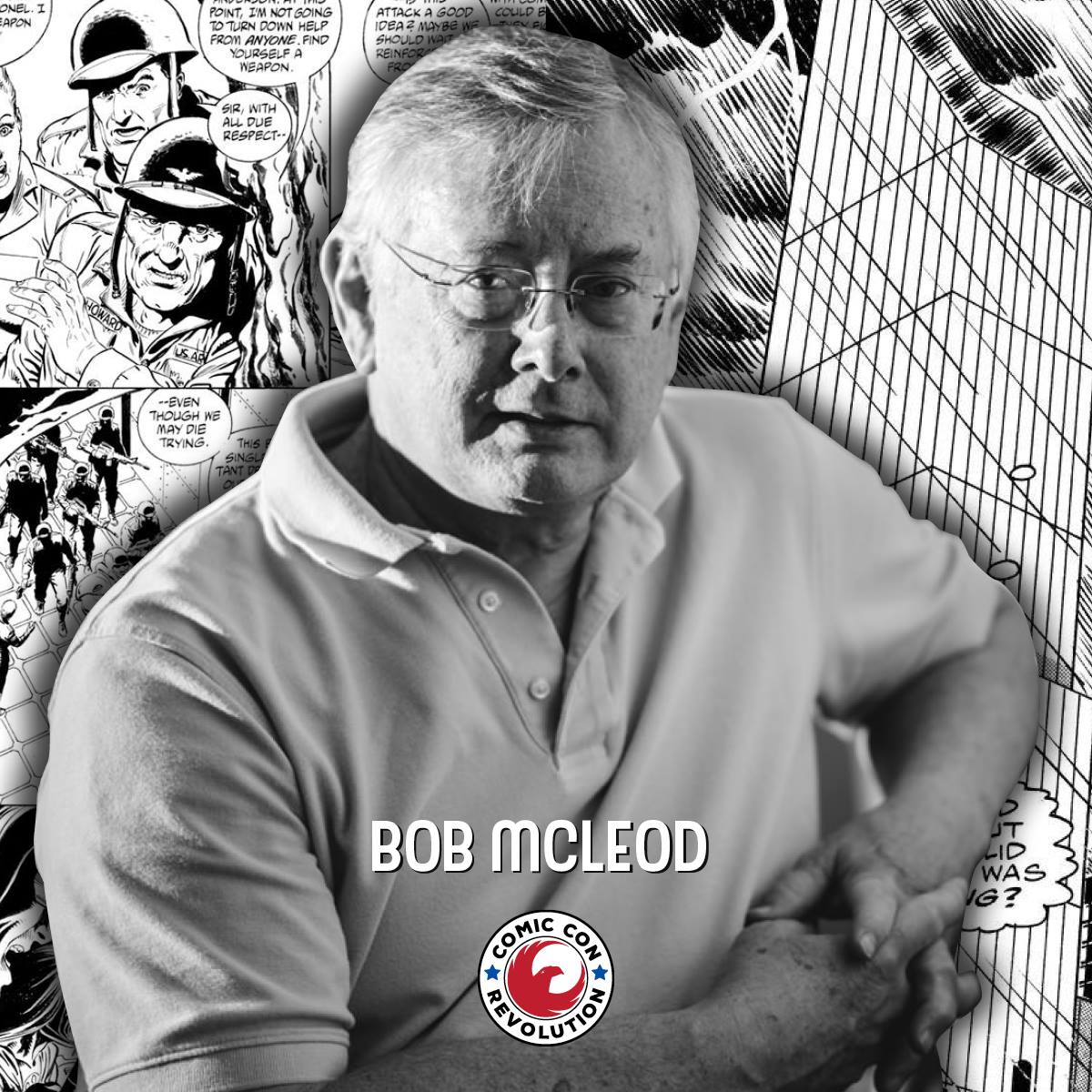 February 19, 2019
Last minute addition!! Bob McLeod, the co-creator of the New Mutants with Chris Claremont, artists on The Incredible Hulk, Conan the Barbarian, Legion of Super Heroes, Detective Comics, Wonder Woman, The New Titans and Star Wars, will be joining us when Comic Con Revolution West Palm Beach returns to the Palm Beach County Convention Center, March 2nd & 3rd!
Get your tickets for CCR today
!
Buy early and save! Tickets will be available at the door on March 2nd & 3rd; however, if you order online or buy locally in at one of our ticket seller you will save money. Not only that, but advanced ticket purchasers (that's people who buy tickets early, like now) get access to the show floor 60 minutes early as well and get a free limited print.
January 30, 2019
Time to put on your cape and hat, or your armor, or whatever youre into! Cosplayers from all around Florida will have the opportunity to compete for cash & prizes in our 2nd annual cosplay competition! Hosted by Ming Chen, with special guest judge Angi Viper (plus more to be announced!). Our contest features a $500 cash prize for Best in Show, plus limited edition Comic Con Revolution medals for each category. All entrants must have registered in advance and have checked in at the Treasure Coast Cosplayers Booth in Cosplay Corner before 4pm on Saturday!
To register click here
!
January 24, 2019
Comic Con Revolution welcomes credentialed members of the press with complimentary admission to our event. If approved, your press pass will grant you access to the show floor and panel rooms during regular show hours. Please be aware we are unable to offer companion passes.
We also welcome credentialed comic industry professionals, and those in the related industries of film, television, animation, gaming, etc with complimentary admission to our event. Complimentary passes will be available until February 14th, 2018. After that and on site professional passes will be $10 per pass. As with our Press Access pass, companion passes will not be available.
To apply for either Press or Pro Access please
click here.
November 17, 2018
To say we've been busy announcing guests is an understatement! Recent additions like Nick Bradshaw (X-Men Black, Infinity Countdown, Cable & Deadpool, Venomized), Carlos Pacheco (The Life of Captain Marvel, Avengers Forever, X-Men, Green Lantern), Donny Cates (Venom, Cosmic Ghost Rider, Death of Inhumans), Greg Land (Astonishing X-Men, Birds of Prey, Domino), Frank Tieri (Harley Quinn and Her Gang of Harleys, Pestilence, Wolverine, Iron Man, Deadpool) , Don Rosa (The Life and Times of Scrooge McDuck, Walt Disney Uncle Scrooge and Donald Duck), Megan Hutchison (Rockstars, Will O' the Wisp, Liberator), Mark Pennington (Batman, Wolverine, X-Men), Elliot Fernandez (Army Of Darkness/Xena, Warrior Princess, Riverdale, Jughead).... and really I can go on and on, but you should really head on over to the guests page and check it out yourself!
To see our full current guest list
click here
or to get tickets
click here
!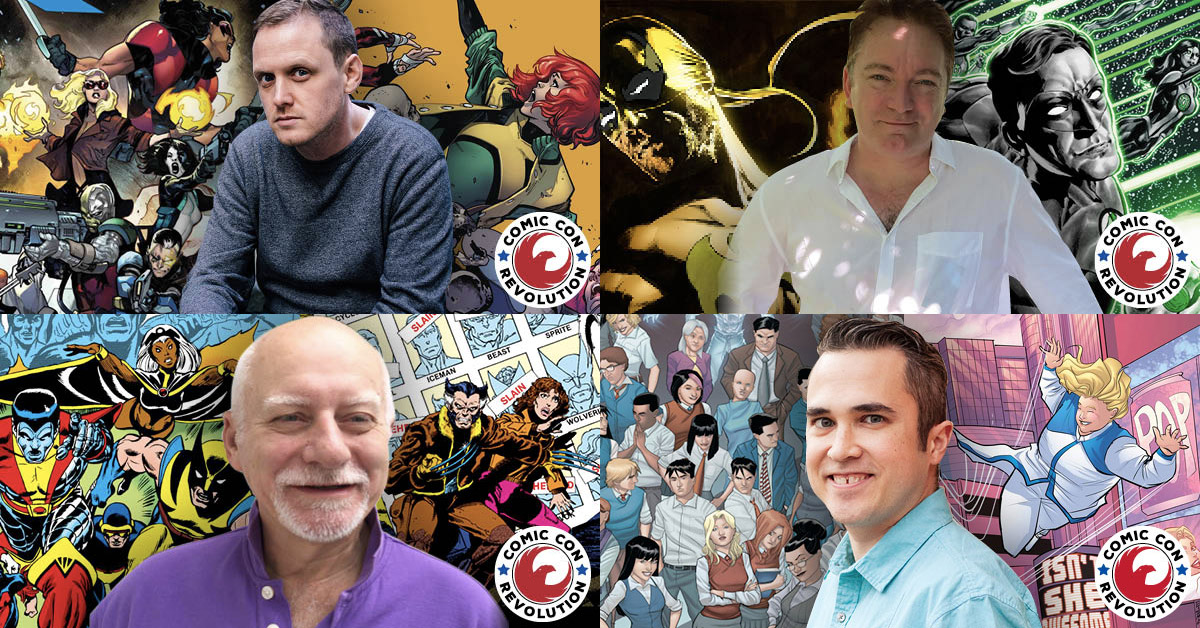 October 24, 2018
We added comics legends like Chris Claremont (Uncanny X-Men writer), Ed Brisson (Cable, Iron Fist, Old Man Logan, The Secret Avengers) Mike Perkins (Green Lantern, Astonishing X-Men, Carnage) and Joe Eisma (Morning Glories, Archie, Riverdale) to go along with our already growing list of artists, cosplayers and writers previously accounted!
To see our full current guest list
click here
or to get tickets
click here
!
COMIC CON REVOLUTION SPONSORS
---
About Comic Con Revolution
Comic Con Revolution was founded on very simple principles. We are excited to celebrate comics and the creative arts. At the absolute core of what we do are the creators themselves. The people who create the comics, games, toys, film, movies and more that we all love. Without their tireless dedication to creating the fantastic worlds we all get lost in, events like Comic Con Revolution would not be possible. We strive to create the best possible experience for attendees, exhibitors and guests alike. Our team of event industry veterans are dedicated to working hard to create that experience for each of you.
About Atomic Crush Events
Atomic Crush Events is an event consultation and management company that was founded on experience and innovation. Bringing together expertise in event management, marketing, sales and business development to create a unique team that can analyze and identify the best course of action when developing a live event. Our philosophy is simple – create the best experience possible for attendees, exhibitors and guests alike.